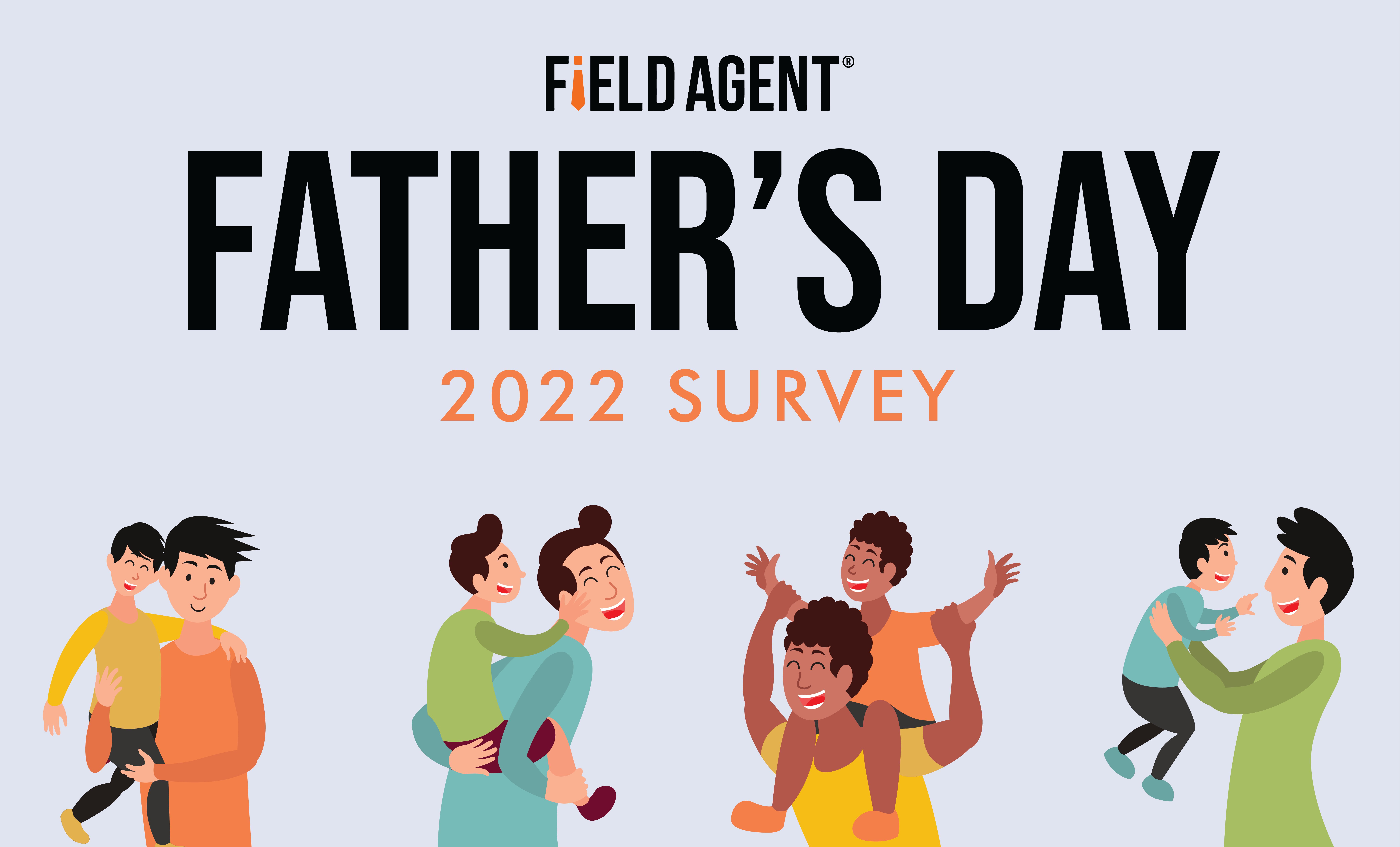 Father's Day 2022: Celebrating our Dads this Father's Day
We asked 300 Field Agents in Australia about how they plan to celebrate Father's Day this year.
As expected, food is a huge focal point for celebrations, with 43% planning on meals out, and 38% purchasing food to eat or cook at home. Apparel, alcohol and vouchers are also popular ideas, with about 1 in 3 thinking to buy. We find too, that approximately a third of people will also include a greeting card alongside their other purchases, so if anyone was wondering there's still a demand for this old-school item in this technological day and age.
46% usually already know what they want to buy ahead of time, and of those who are still undecided, the overwhelming majority browse online for inspiration. Many also check out options in-store and flip through store catalogues, or ask people for ideas.
Click here to jump to survey results!
Out of the 300 people we surveyed, close to 10% are also fathers themselves – so we asked THEM what they would most like to receive, to compare this with what people are actually planning to get:
Now, we have to keep in mind that the size of the data sets are different. However, the conclusions are quite well-aligned between the givers and the recipients, with some little divergences that could be interesting to investigate further – for example, only 11% of people are planning to buy electrical appliances, but 24% of dads said they would love this type of item for a present. Meanwhile, 31% are purchasing alcohol, but only 17% of dads are really craving a boozy gift.
Want to do a deeper dive into our survey results? Get a copy of our report!
Complete the form to gain access to the Father's Day 2022 Report